The IEEE 802 LAN/MAN Standards Committee develops and maintains networking standards and recommended practices for local, metropolitan, and other area networks, using an open and accredited process, and advocates them on a global basis. Currently, the IEEE 802 family of standards consists of 71 published standards with 54 under development. The most widely used standards are for Ethernet, Bridging and Virtual Bridged LANs Wireless LAN, Wireless PAN, Wireless MAN, Wireless Coexistence, Media Independent Handover Services, and Wireless RAN.
IEEE 802 also coordinates with other national and international standards bodies, including ISO which has published certain IEEE 802 standards as international standards. Moreover, the IEEE 802 LMSC and working groups garner strong international participation with ongoing meetings and sessions being held throughout the world. Next meeting of the group will be held in Baltimore USA between 15-20th of January.
Recently IEEE 802 Wireless Working Groups prepared a Wireless Standards Table of Frequency Ranges spreadsheet. The spreadsheet includes frequency and wavelength ranges of the published IEEE 802 wireless standards and ongoing projects. I am proud to have contributed its development as a co-author.
To download the Wireless Standards Table of Frequency Ranges spreadsheet, click here.
ABOUT THE AUTHOR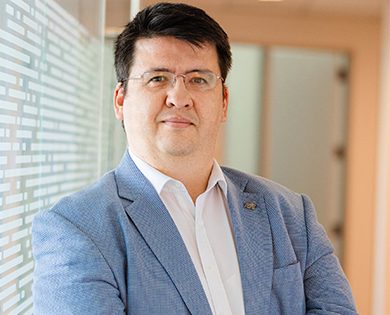 Tuncer Baykas is currently senior technical staff at Ofinno. He received his Ph.D. degree in electrical engineering from the University of Ottawa. He joined the National Institute of Information and Communications Technology, Japan, in 2007.
During his tenure, he contributed to multiple standardization projects, including IEEE 802.15.3c, IEEE 802.11ad, and IEEE 1900.7. He served as the Chair for IEEE 802.19.1 coexistence in the TVWS Task Group. Between 2012 and 2014, he worked as a postdoctoral researcher at Tohoku University, where he contributed the development of the IEEE 802.15.4k Low Energy Critical Infrastructure Management Standard. Between 2016 and 2019 he represented NICT in the International Telecommunication Union Radiocommunication Sector, and he was drafting group Chair of the 1A-3 and 5C-3 groups on WRC-19 agenda item 1.15.
In 2021, he joined Kadir Has University. He is currently serving as the IEEE Turkey Section Vice Chair, IEEE Comsoc Turkey Chapter Chair, IEEE Region 8 Standards Coordinator, Vice Chair of the 802.19 Working Group and the 802.11bb Light Communications Task Group, and a corresponding member of the IEEE TAB COS.
He has over 50 major journal and conference publications, and 3 U.S. and 37 Japanese patents. His research interests include THz communications, spectrum sharing, and radar signal processing. He was one of the recipients of the Turkish Academy of Sciences Young Researcher Award, the IEEE-SA Standards Board Award, and the IEEE-SA Certificate of Appreciation. He has served as a Guest Editor for IEEE Communications Magazine and a Board Member for IEEE Comsoc MMTC E-Letters.