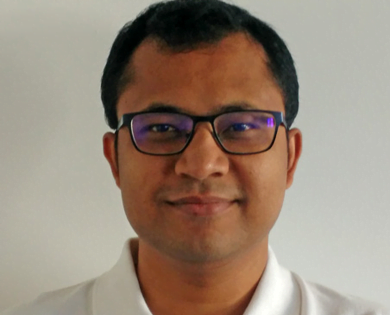 Kazi Huq
Senior Technical Staff - IEEE Standards Expert
Next-Gen Wi-Fi will be able to provide significant enhancements to several system Key Performance Indicators (KPI) such as throughput and latency when compared to the existing Wi-Fi based on IEEE 802.11 WLAN standards. With IEEE 802.11be (expected to be marketed as Wi-Fi 7 by Wi-Fi Alliance) has been currently in progress, the IEEE standard association is on the verge of deciding what will be the "Beyond be" or "Next-Gen Wi-Fi (potentially touted as Wi-Fi 8)". Wi-Fi will enable the growing demand for the Internet of Things (IoT), high-resolution video streaming, low-latency wireless services, etc. Demand for such services is expected to grow rapidly, which will require a search beyond Wi-Fi 7 technological advancements in Wi-Fi technologies. While Wi-Fi 7 will make a significant promise in terms of system capability to handle industry use cases with demanding requirements, many unresolved technical challenges will be dealt with in Next-Gen Wi-Fi 8.
Several stakeholders (chip vendors, network operators, and service providers) envision numerous potential use cases for Next-Gen Wi-Fi in 2022 IEEE 802.11 interim (January and May) and plenary (March) meetings. Among all the notable use cases, one of the use cases that stand out is different types of reality, such as augmented reality (AR)/ virtual reality (VR) applications. We live in an era where the remote collaboration of different environments, entertainment (video games), educational (medical or military training), or industrial (virtual meetings), is essential and becoming drivers for AR/VR technologies. Moreover, the outbreak of COVID-19 has propelled the development of AR and VR applications. Various research reports forecast that wireless traffic will increase significantly for on-demand and streaming games and VR/AR applications in the next five years. This move will introduce significant new multidisciplinary research challenges emerging through the wireless communication protocol stacks (MAC/PHY), including the way the WLAN networks are modeled and deployed.
We need innovative solutions to reduce latency and support data rate demands for AR/VR applications (such as high-speed gaming, multimedia (stored and live), and yet known/envisioned killer AR/VR applications) for Next-Gen Wi-Fi. In recent times, artificial intelligence (AI), especially machine learning (ML), is emerging as one of the fundamental solutions to realize fully intelligent network orchestration and management. By learning from uncertain and dynamic environments for AR/VR applications, AI-/ML-enabled channel estimation, spectrum management, and network configuration will open up opportunities for bringing the excellent performance of ultra-broadband techniques into full play. Additionally, by applying AI-/ML-based approaches, resource allocation will guarantee the ultra-reliability and low latency of services.
In a nutshell, the prospects for AR/VR applications in the future are enormous. Thus, the existing Wi-Fi technology needs to be upgraded to Next-Gen Wi-Fi (future Wi-Fi 8) to meet further requirements of these applications for high-throughput, low-latency scenarios and guaranteed reliability.
Looking to supercharge your R&D and bolster your IP? Click here.
About the Author
Kazi Huq [Senior member, IEEE] obtained his Ph.D. in electrical engineering from the University of Aveiro, Portugal, in 2014. In 2008, he became a researcher at the Instituto de Telecomunicações, Aveiro, Portugal, with a primary interest in 5G. In 2019, he was awarded the prestigious Marie-Curie Individual fellowship for the beyond-5G system. He implemented that fellowship as a Senior Research Fellow at the University of South Wales, UK, between September 2019 and August 2021. He worked as a Senior Research Officer at the University of Essex, UK, from October 2021 to December 2021 and obtained the Horizon Europe MSCA Doctoral Networks 2021 fund, equivalent to 2.75 million Euros for "Secured and Intelligent Massive Machine-to-Machine Communications for 6G". He is currently working at Ofinno Technologies, Reston, VA, USA, as a Senior Technical Staff. He has authored/co-authored more than 70 high-impact publications in IEEE journals and flagship conferences. He is an Associate Editor of the IET Quantum Communication Journal.